An Enduring Foundation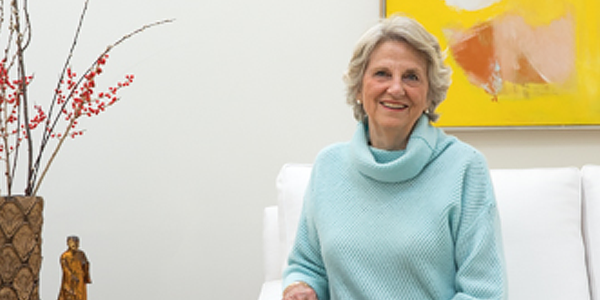 In 1985, Christian Keith was a senior at Pacific Palisades High School. As he drove down Pacific Coast Highway after competing in a swim meet, a woman driving in the opposite direction crossed the centerline and hit him.

The impact left Christian with a traumatic brain injury (TBI). He was immediately transported by helicopter to UCLA Medical Center, where the 18-year-old underwent numerous surgeries. "It was touch and go for a while," his mother, Sharon, recalled.

A year later, after months in the intensive care unit, neurological unit, and other local TBI rehabilitation facilities, Christian returned to his home. He was unable to walk, talk, eat or swallow, and his vision and memory were very poor. Fortunately, he had a ready smile and was happy to be around people. He continued with multiple therapies – physical, occupational and speech – at home and various rehabilitation facilities. Sharon discovered Casa Colina's Outdoor Adventures Program and has been sold on Casa Colina's role and reputation ever since.

Christian enjoyed several fishing and sailing trips with Casa Colina. Sharon was impressed with the care the staff put into each adventure and how much everyone enjoyed the trips. To Sharon, it seemed like a good way to make life better for those with TBI and other injuries, so she began supporting Outdoor Adventures and other TBI programs.

She started by giving regularly to Casa Colina's fundraising appeals for Outdoor Adventures. She donated to help purchase adaptive sports equipment and to help support free patient care. She sponsored various golf tournaments and attended Casa Colina's Tribute to Courage black tie galas.

As Sharon became more aware of the need for persons with TBI to find appropriate long-term residential care, she and her financial advisor collaborated with California Community Foundation to create a donor-advised fund targeted to that goal. Now, nonprofit organizations that provide residential or therapeutic programs for TBI survivors, such as Casa Colina, are able to apply for grants to assist clients in need or directly for different programs.

Thus far, she has generously contributed and continues to support Casa Colina through personal donations and her donor-advised fund to help patients with traumatic brain injuries.